Pistoia Province's Local Produce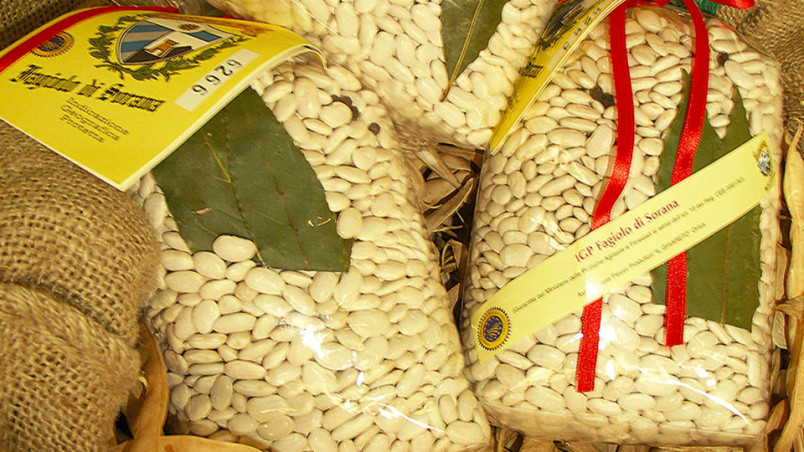 So varied in its landscape, Pistoia province also has a great variety of food products both growing wild and cultivated. Worked with traditional recipes handed down from mother to daughter, these are the basis of Pistoia's cuisine.
On top of these products of an economy which was once largely agricultural and often subsistence, Pistoia has dishes and products which derive from the sophisticated tourist hospitality tradition, so characteristic of certain parts of the province:
IGP SORANA BEAN

IGP TUSCAN EXTRA VIRGIN OLIVE OIL
WINE Bianco DOC della Valdinievole and Chianti Montalbano DOCG
BLUEBERRIES, BLACKBERRIES, RASPBERRIES, WILD STRAWBERRIES
HONEY
UNPASTEURISED PECORINO CHEESE
SWEET CHESTNUT FLOUR
MONTECATINI CIALDE (see dedicated article)
LAMPORECCHIO BRIGIDINI (see dedicated article)
PISTOIA PANFORTE AND CONFETTI
CHOCOLATE (see dedicated article).
< Comeback to the article list