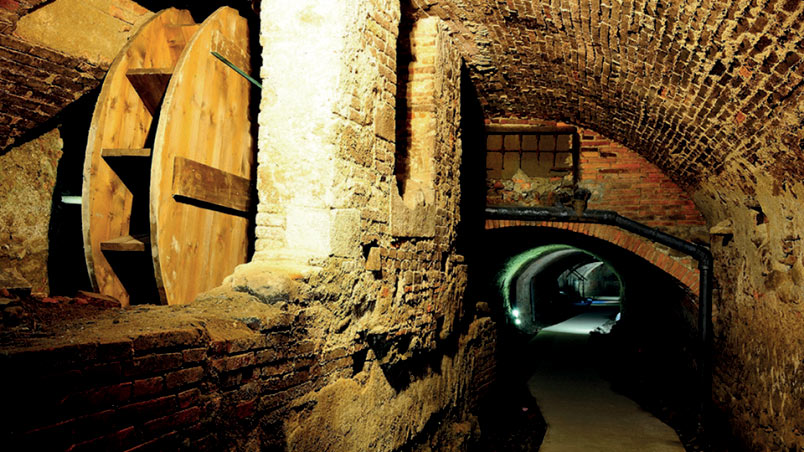 Towns leave traces of their history on both paper and stones and it is the latter in particular which allows us to trace back our history into the mists of time. This is the case for Pistoia too, where it is not only the walls and houses which testify to its urban development but its underground areas too, with an enormous heritage of information testifying to the town's origins to be explored.
The starting point and ticket office for such visits is inside the Ospedale del Ceppo in Piazza Giovanni XXIII.
On a guided tour you can venture into an underground area which is around 1200 metres long of which 650 metres are visitable including for those needing facilitated access.
It is the largest reclaimed area in Tuscany and the result of complex recovery and renovation work underground. When you leave the underground area you should stop for a look at the Ospedale del Ceppo Museum with, among other exhibits, its recently restored eighteenth century 'anatomical theatre'.
< Comeback to the article list